Godaddy Hosting Reviews
Posted on |
We understand your needs and specifications in running a business. Moreover in such a competitive world of the web- hosting it might become difficult for you to choose a web-hosting company which suits your requirement.
Hence with our expertise and experience of other users, we have brought you Godaddy reviews. You can trust us for our honesty and accountability for our readers.
So stay tuned for the informational Godaddy review!!
A Quick Brief About GoDaddy hosting company-
Godaddy hosting company is one of the most renowned American hosting company. Headquartered in Scottsdale, Arizona, with approx 19 million users as of May 2020. Godaddy was started by Bob Parson in 1997 Baltimore. The present CEO is Aman Bhutani with approx 7000 employees.
Visit URL- www.godaddy.com
Site Map
Best WordPress Hosting for Beginners in the Industry
What is Shared Hosting – A 2020 Guide?
Beginners Guide to all Types of Web Hosting Services
What is Cloud Hosting? 8 Benefits Of Cloud Hosting
Godaddy Hosting Plans-
| GoDaddy Hosting Plans | Basic | Deulex | Ultimate | ECommerce |
| --- | --- | --- | --- | --- |
| Website | 1 Website | 1 Website | 1 Website | 1 Website |
| Storage | 30 storage | 75 storage | Unlimited storage | Unlimited storage |
| Business E-Mail | Free business email – 1st year | Free business email – 1st year | Free business email – 1st year | Free business email – 1st year |
| Free Domain | Free domain | Free domain | Free domain | Free domain |
| Backup | Website backup protection | Website backup protection | Website backup protection | Website backup protection |
| Price | ₹ 99.00 /mo | ₹ 229.00 /mo | ₹ 449.00 /mo | ₹ 1139.00 /mo |
WordPress Hosting Plans & Pricing, GoDaddy Hosting Plans
Lets quickly look on the GoDaddy hosting plans offered to the users.
Godaddy shared hosting plans- Godaddy offers one of the cheapest shared hosting plans. It charges a monthly fee and if you want to take annual of several- month packages then there are options for you. Godaddy hosting plan gives options between Linux and windows.
Godaddy hosting plan includes-
ECONOMY PLAN- starting at $2.79 discount price per month this is one of the most affordable Godaddy hosting plans. It gives 1 website allowance with a 10* 1GB database.
DELUXE PLAN- another shared Godaddy hosting plan starting at $3.99 per month of the discount price it provides unlimited website allowance, 25*1 GB database. However, it doesn't provide an SSL certificate.
ULTIMATE PLAN- Godaddy hosting company provides unlimited websites allowance, free SSL certificate for a year, unlimited 1 GB database at only $5.99 per month under this plan.
MAXIMUM PLAN- unlimited website allowance, with unlimited 1GB database, and SSL certificate for the full term at $15 per month.
| GoDaddy Hosting Plans | 1 vCPU | 2 vCPU | 4 vCPU | 8 vCPU |
| --- | --- | --- | --- | --- |
| Core | 1 CPU | 2 CPU | 4 CPU | 8 CPU |
| RAM | 1 GB | 4 GB | 8 GB | 16 GB |
| Storage | 20 GB SSD | 100 GB SSD | 200 GB SSD | 400 GB SSD |
| C- Panel | no control panel | control panel | control panel | control panel |
| Price | ₹ 439.00 | ₹ 1217.00 | ₹ 2679.00 | ₹ 5299.00 |
Virtual Private Server (VPS) Hosting plans and prices
Godaddy hosting company provides some additional features under the above listed shared plan. They are- I- click domain setups, I-click installs, simple to use control panels, and 24*7 security. Well, this makes Godaddy stand out of the line.
Godaddy premium hosting plan- Godaddy hosting company offers a VPS plan and dedicated server. Under this, the users are provided with Linux or Windows server according to their choice and requirements.
Godaddy VPS hosting plan- Godaddy hosting charges start at $2.99 per month under which you will get 1 CPU, approx 40 GB storage and 2 GB ram. There are also many options available if you wish to manage it by self such as Auto SS function with the panel, uptime monitoring, i- click installs, automated weekly backups, and software updates too.
Dedicated server- this plan provides you 4 CPU cores, 4GB RAM, 1GB raid -I storage, unmetered bandwidth,3 dedicated IPs, Free SSL certificate for 1 year under the basic plan- $170 per month.
| GoDaddy Hosting Plans | DS-32 | DS-64 | DS-128 | DS-256 |
| --- | --- | --- | --- | --- |
| Intel | Intel Xeon-D 2123IT | Intel Xeon-E 2136 | AMD EPYC™ 7351P | AMD EPYC™ 7351P |
| GHz Turbo | 4C/8T – 3.0 GHz Turbo | 6C/12T – 4.5 GHz Turbo | 16C/32T – 2.9 GHz Turbo | 16C/32T – 2.9 GHz Turbo |
| RAM | 32 GB DDR4 RAM | 64 GB DDR4 RAM | 128 GB DDR4 RAM | 256 GB DDR4 RAM |
| Storage | 2 x 4 TB HDD | 2 x 4 TB HDD | 2 x 8 TB HDD | 2 x 8 TB HDD |
| Price | ₹ 8,839/mo | ₹ 11,559/mo | ₹ 20,399/mo | ₹ 27,199/mo |
GoDaddy Hosting Reviews, GoDaddy Hosting Plans
The management plan under this comes with three option-self managed,fully managed and managed.
However our experts have reviewed that these GoDaddy hosting charges are quite expensive.
Godaddy website builders-
Godaddy hosting company provides two web builders.
First is GoCentral amd the second one is WordPress drag and drop builder.
GoCentral-It is GoDaddy hosting' business website.GoCentral has many website template catogarizing into various options according to the need of the user, providing wonderful to structure for the website according to the product. There are also many customisations available which can be beneficial for the users. However Godaddy hosting company hasn't provided you many choices in themes. Users have to choose between the eight designs.
GoCentral hosting plan also provides you the e-commerce and shopping cart functions. This makes it easy for you to build your website with e-commerce. However, you can avail of this option only when you buy one of the highest tiers of Godaddy hosting plans. GoCentral makes website building very feasible and user-friendly.
WordPress site builder- Godaddy hosting company provides another site builder that WordPress Quick Start Site Builder. You have to purchase the hosting plan for at least one month to try this web builder. Well, this is very easy to use as a web builder, providing everything at your fingertips. Thus you don't have to work on coding just make your content better to serve your clients and you are done. Well is this really possible for such a non- technical person like me?? This question has been asked by many of the users, so Tada!! Hell yes. Godaddy word press Quick Site Builder uses drag and down strategy, hence you can create a quick WordPress site for yourself. Godaddy review experts too find it very impressive and hence assures that each penny you invest in this is worth it.
Features of Godaddy Hosting services-
Godaddy hosting company's uptime-
Well, you will be pleased to hear that the uptime has been very stable and hasn't fallen down below 99.99 % over last year. Well, this is something remarkable about GoDaddy hosting services.
Average Respond Time-
It has usually pretty faster response time than other sites however sometimes it becomes very slow. Hence we can say that its response time is fluctuating
Migration policy-
Migration of the sites is very easy. You can do in a few clicks. However migration of aites vary from plan to plan. In deluxe you can migrate 1 site, for Ultimate you can migrate 2 sites, and for pro you can migrate between 1-25 sites.
Web support-
GoDaddy hosting review experts however condemn the support system of it. Even users have complained that the GoDaddy hosting company has failed to provide the robust support system in spite of its verbose assurance. You can be waiting for hours and hours even for your simple query to be solved. Though Godaddy provides a 24*7 support system and you can send your queries or problems via live chats, emails, and phone. Godaddy hosting company claims of its dedicated staff providing knowledge-based solutions to the problems of its customers. But unfortunately, this is not the case. Its lethargic support system has taken a serious toll on its customers.
But even under the dark cloud one can find silver lining so is there for you our experts have assured the users that GoDaddy hosting company is bringing improvements in its support system and has also achieved a little success in it. So definitely, now this will not be the case for you not going for GoDaddy hosting plans in coming future.
Control Panel-
Godaddy Hosting company provides cpanel for Linux and plesk for Windows.
CPanel is very user friendly and of you have to work on Linux than Godaddy ensures its better control panel. It provides functions like better email and database management, you can install apps very easily, and a very flexible and user-friendly environment for your website. So you can rely on Godaddy hosting company for this.
Pros of Godaddy Hosting plans-
Uptime- well this is not the hidden fact that GoDaddy hosting company has been very successful in maintaining its uptime of about 99- 100%. This consistency is remarkable. The company has never failed in its uptime and hence we can put that the company ensures and works quite well in keeping its uptime stable. Moreover, if we see the average of the past one year than you will find that the uptime is 99.74%.
Great Page loading speed- well definitely Godaddy hosting company has improved a lot unexpectedly in reducing its page load time. The past one-year page load average is 554ms and that's a huge improvement. Godaddy hosting review Experts applauds it of these changes.
Many one-click installs- well this is something that fastens your process while making it easier for you.
Godaddy hosting company has two web builders and we assure you that you can rely on drag and drop WordPress builder where you only need to focus on your content and not hustle yourself into coding and all.
There are more than 100 one-click install applications, which are very popular.
This includes tools like MySQL, Cpanel, python, various versions of PHP, also you will find content management systems like Joomla, WordPress, and Drupal.
Basic Cheap Plan- Godaddy hosting plan has been changed and is now available at a very low cost even without discounts. This strategy of Godaddy has led to an increase in its unmetered bandwidth, 100 GB data storage.nThey are even providing a domain name for free for the first year.
Improvements in Godaddy support system- Godaddy hosting plan has improved its support system in the past few years though there is still a long way to go if one has to really stand in the competitive world of web hosting. But the improvement in the overall performance of the GoDaddy hosting company is remarkable.
Cons of Godaddy hosting plan-
Lot Of upsells- well like other web hosting companies Godaddy hosting companies have the same problem. You have to enter the three-year plan of you want the price $ 5-5 per month otherwise the short term Godaddy hosting plans are quite expensive reaching approx $ 10.

Experts review that Godaddy hosting additional services charges are way too high making the overall plan very expensive.
Services like automatically websites backups or security services are can be quite expensive. This can create for the novice who are either experimenting or have been new in business for they couldn't afford such high prices.
Lack of features in the Basic plan- well this is actually very true and we have seen users often complaining about it. There are no SSL certificates. You aren't provided with Security and even backups unless you pay for them. They are too highly-priced for instance for a single website SSL certificate can cost you $63-65 per year. When other companies provide a free SSL certificate either for a year or full-term already included in their plan.

For website back up and web security Godaddy hosting company charges of approx $3 and $5 per month respectively.

Godaddy hosting company doesn't provide any free site migration and can charge quite a high price for approx $99 per site and also takes many days. So this is very slow and expensive when you can get similar speedy migration option on other web-hosting companies at very lower prices or for free(included in the plan itself).
Higher Renewal Rates- GoDaddy hosting plans are renewed at very high rates creating difficulty for users. This is again a fault line of the whole web- hosting industry where each company doubles the renewals rates. Godaddy Hosting company also follows the same path. Doubling its charges during the renewal. This pricing trickery played by web hosting companies have been criticized by experts and users.
Ambiguous money-back guarantee- If you go and cancel the annual plan and ask for the refund they probably do with a month, however, for monthly plans you get two days in which you have to fill up some formalities to get back the money.

But the problem doesn't lie here the problem is in the ambiguity of terms and conditions. Even experts claim that the terms and conditions laid out by GoDaddy hosting companies aren't very clear and this can be the real hurdle. Thus the users never know if they would get their money back even after asking for a refund and completing all basic formalities.
This makes the company quite less accountable towards its customers, which shouldn't be the case otherwise.
Frequently Asked Questions-
Now we will be discussing some questions which are frequently being asked by the users. We will also provide solutions for them. So don't go anywhere still we have a lot for you.
Ques) Does GoDaddy hosting plan includes a free domain?
Ans) Definitely GoDaddy hosting plan provides you a free domain for a year however it will start charging you after that. So be aware of this while setting your budget for the long term.
Ques) What is the payment method for Godaddy hosting services?
Ans) the payment method is very simple for GoDaddy hosting plans. You can pay them through your credit cards, moreover, they also accept Paypal.
Ques) Do experts recommend Godaddy hosting services for the people who want to start their career in website making and blogging?
Ans) well of you can afford the high budget then you can go for Godaddy hosting plans. It has some very nice features that will make things easy for you. It's highly stable uptime and speedy response times moreover it has many one-click install applications simplifying things for you further. Godaddy hosting company provides you with two web – builders which are user friendly and provides scalable environment to its users.
Ques) can you please state some extraordinary features of Godaddy hosting plans?
Ans) Features provided by Godaddy hosting company are-
Godaddy hosting company charges on the number of visitors rather than bandwidths transferred.
Godaddy Hosting Como provides Cpanel for shared hosting plans and Plesk control panel for windows server.
Godaddy disk space is not unlimited.sp be careful about it.
Godaddy hosting shared plan includes daily backups however you have to buy a backup of websites for non shared plans.
Godaddy hosting company provides SSL certificates only for the top plans.
Customer support is 24*7. And the best thing is that you can communicate in your own language, well no need to exert yourself if you come from a non-English background.
Ques) What is General Web Security of Godaddy hosting plans?
Ans) well some GoDaddy hosting company provides some basic security to all plans however you need to pay high cost for buying the Security from Godaddy hosting company like web backups.
Ques) Does Godaddy provides a Content Delivery Network?
Ans) No Godaddy hosting company doesn't provide CDN. Neither you can install it. You can install Cloudflare on VPS and Dedicated Server.
Ques) Which is the best Godaddy hosting company or Bluehost?
Ans) GoDaddy hosting company and Bluehost are having similar priced plans.
BlueHost offer SiteLock and a free SSL certificate while Godaddy hosting company doesn't provide free SSL. You can get SSL on top-tiered plans. Bluehost has no site builder of its own while Godaddy hosting company has two site builders.
So according to yo your need and suitable requirements you can buy the web- hosting plans from either of the two companies.
Ques) What are the rates of web-site builders offered by GoDaddy hosting company?
Ans) WordPress hosting plan starts at $ 4 per month after about 50% discount and Godaddy offers you the free trial of one month of GoCentral.however this is not the case with WordPress.
Gocentral charges for $ 115.60 per year.
Ques) Are there some alternatives to Godaddy hosting company?
Ans) The alternatives are HostGator, Bluehost,iPage, yahoo web hosting, Wix, Weebly.
Ipage provides custom bandwidth, unlimited storage, free SSL, free Domains, and 24*7 support system at a price of approx $ 2 per month.
Hostpapa provides unlimited bandwidth,100 GB storage, free SSL, 24*7 support system, and customer services at a price of $3.9 per month.
HosGator provides unlimited storage, unlimited bandwidth, free SSL and 24*7 support system and customer services which it claims to be one of its forte at just $2.75 per month.
These are some alternatives which you can choose.
TEAM I Data server market VIEWS
Some of the Web Hosting Services which we recommend our user family :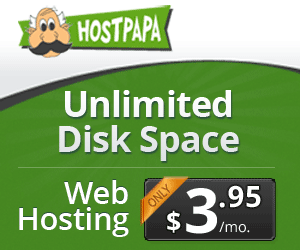 For Discount and Offers CLICK HERE
Hello readers, Check out our Discount Offers and Coupons.
In our upcoming blogs, we discuss all the aspects of best managed to host providers for WordPress. Also our personal Review over the best services you can look forward to. In this blog, we understand the best web hosting for WordPress, and there uses in different aspects of working type.
Share and comment on your valuable feedback which we weren't able to include in our Blog. Your comments provide value to us. It makes us more energetic and we try our best to give value to our Data serve rmarket family.
You can also check –