TOP 10 BEST FREE WEBSITE BUILDER
Posted on |
The Top 10 Best Free website builders provides you information about the best free website that helps to grow your business online with the online website designing features.
Website builders are online tools that help in building your own website without a lot of time, money, and skills. Free Website builders are a perfect solution for individuals and small businesses to start a website without hiring a developer and without spending a lot of money. Using a good website builder is also one of the fastest ways to build your website. There are many free and paid website builders to provide simple, drag-and-drop tools that make creating a website simple and uncomplicated.
Site Map
Best WordPress Hosting for Beginners in the Industry
Beginners Guide to all Types of Web Hosting Services
What is Shared Hosting – A 2020 Guide?
What is Cloud Hosting? 8 Benefits Of Cloud Hosting
WHY WEBSITE BUILDER IS BEST?
Website builders are the best options for beginners, small businesses, and individuals.
Freelancers
Bloggers
Writers
Event planner
Small business
Musician
Artist
BEST Free WEBSITE BUILDER:-
WIX FREE WEBSITE BUILDER:
1-
the website provides cloud-based web development services. Wix basically helps people who struggle to develop a website. Services that are provided by six website – Website builder, business management, web hosting. The official website of Wix is www.wix.com. It has a drag and drops design and effortless user experience. Wix offers a free plan for only if you use a Wix websites subdomain like hellowebsite.wix.com.
Website: Click Here
PROS OF WIX:-
EXCELLENT TEMPLATES:- The most astonishing thing about the Wix website is Templates. The designs are atypical and pre-built layouts for many different industries.
NO LONG TERMS PLANS: – Wix does not bound you for long term plans. Wix will upgrade your services and premium service will be added to your website, beginning with very little amount. If you don't want to continue you can cancel the plan.
GIVES ALL IN ONE SOLUTION: – Wix website is very user friendly as it will help you to find your problems without putting you in trouble. The help desk can be contacted through phone calls, emails, interactive FAQ section, and messages.
TONS OF EXTRA FEATURES: – Many features help make your website amazing and rank your website without doing much. Wix website markets your site easily and smoothly.
THE INTERFACE IS INTUITIVE AND USEFUL: – All of the tools you will need to set up your site are right there. Here you will find plenty of tips, guidelines, and customizable templates for improving and perfecting the presentation of your brand.
CONS OF WIX:-
NO UNLIMITED PLANS:- Wix does not have unlimited bandwidth or storage on any plan. This even applies to the business and commercial plans that are sold at premium rates.
TEMPLATES NOT INTERCHANGEABLE: – You can't transfer from one template to another.
DRAG AND DROP CAN LIMIT YOUR CREATIVITY: – Wix website has many improvements but there are few limitations.
SEO IS DIFFICULT WITH WIX WEBSITE: – The SEO wizard that Wix website provides and this works alright for maximizing content optimization. The mean focus is on ranking, keyword targeting, and grouping. But the Wix website is good entry-level solution access to just about everyone online. Some of the important features are highly rated.
DO NOT OFFER UNLIMITED PLANS: – Wix website does not provide you unlimited storage solution or bandwidth. This is true for the commercial plans sold at higher rates.
PREMIUM PLANS ARE AVAILABLE FOR SINGLE SITE ONLY: – The features of premium plans are not transferrable, meaning you buy it for 1 site and it stays there only.
FEATURES OF WIX:-
Free and Reliable hosting– Web hosting allows you to create and store content on your website. If you are using WIX than you don't have to worry about web-hosting. WIX website offers Free and secure hosting for every WIX user.
Customizable design– WIX template is fully customizable. You can change so many elements in the WIX website design, it would basically be unfeasible to find the original template it was made from.
Intuitive website builder– WIX is best known for its inclusive website builder. It has a drag and drops design. DIY website builder, they have solid pricing and functionality. You can create a free and professional website all on your own. WIX provides you the best deals for website building.
100s of designer-made templates– There are many designer templates in WIX. The jaw-dropping templates you're about it see are all 100% free to use, customize and make your own. WIX creates a design that is responsive and optimized for desktop and mobile devices.
Optimized mobile view– WIX automatically gives you a mobile-optimized version of the template that you are using, so you don't really have to do much to get your website optimized on mobile design. WIX provides you the mobile-friendly option by which you can easily have a look at your website.
One-pagers– One-Pager is a Single Page website with no additional pages like About, Team, or Services. All the content sits within the same webpage, traditionally in a long-scrolling layout.
Drag and drop website Editor– WIX makes it easy to customize your website by using their drag-and-drop feature, and it does not require that you know any coding language to do it. It is very easy to do this website editor option. Drag and drop is the best way to manipulate and edit your pages that takes the least time to do it.
Image editor- The image editor is already located within the WIX website builder. After uploading an image you can start editing, cropping according to the size you want, customizing, and naturally on your website.
Text editor and free fonts– WIX website has an inbuilt text editor through which you can edit your text in whatever font you want too. You can upload any type of font you want to edit and can easily do on the WIX website.
Add and organize pages– You can add and organize the pages in the way you want your website.
Easy to add blog– You can easily add a blog. Manage your blog: Create new posts, add categories, manage comments, and more from your WIX Editor, live site, or mobile.
Social buttons- Boost the number of your website and social followers. You can share through Google+, Facebook, Pinterest, Twitter. It can promote social media.
Some more Features of WIX
HTML embed code– HTML embed code by Using Tracking Tools & Analytics to embed custom code snippets or to implement free or untested code in your WIX site.
Page protection– You can protect your page by putting a password through WIX by doing this only visitors who have a password can visit your page. Your page will be fully protected by the WIX website.
Email marketing– Email marketing by the WIX website is completely free of cost. Using WIX Email Marketing is completely free! You can benefit from lots of great features with no obligation to purchase a Premium Plan.
Multiple payment methods– WIX website has many options for doing payments Accepted Credit Cards: VISA, Master Card, American Express, Discover, JCB, Dinners, and Union Pay (Union Pay is not yet available to all users)
Financial tools– Customer Care Expert, log in to your WIX account from a computer, visit our Contact Page, and categorize or describe your issue. You might find an answer or solution with the help of our friendly chatbox, or you may submit a ticket or request a callback.
Display event– With the WIX event you can create as many as events you want to and choose which event you want to showcase on your site. A page can display one event, or a category of events, all your events the choice is yours.
WIX app market– WIX App Market caters to many different business types. From social networking applications to marketing tools and analytics. The WIX website builder, reviewed by top tool testers, allows you to create a stunning website.
Online store– You can create an online store and can grow your business. WIX eCommerce website builder to sell on multiple sales channels, accept secure online payments, manage end-to-end fulfillment, and target shoppers with advanced marketing tools.
Live chat– WIX website provides a live chat option so that you can engage with customers' live. Live interactions with your pages and move your customers through the purchase process. Live chat is free in WIX.
Blog Feature– WIX gives an ideal platform for blogging. WIX Blog's app recently released by WIX enables you to easily create a stunning blog on your site. The feature includes 8 beautiful layouts, social features, easy management, and lots more.
Personalized google mailbox– You can have your own mailbox. Setting up your mailbox is the first step to achieving a professional-looking email service that caters to your business brand and compliments your site. You can purchase a mailbox through, or simply connect an existing email purchased elsewhere.
Site Analytic – Google Analytics- You can check the site analytically. Open the WIX mobile app. Tap Dashboard in the relevant place. Tap the Overview tab. Check your statistics under Analytics. There are very few steps to Analysis your site.
You can also check: Wix review 2020 – Why Chose Wix for Making Websites?
WEBNODE Free website builder
2-
Webnode is one of the most used websites. Webnode is one of the larger players in the website creation arena. It helps you to create multilingual websites. Webnode has launched its new version with improvements includes a more direct editing experience as well as a range of good-looking designs. They also added a new and improved shopping cart to the website builder.
WEBNODE FREE WEBSITE BUILDER Pricing
$0 Free. – Displays a small Webnode ad. Doesn't include own domain name. Up to 100 MB of storage.
$3.9- Limited Connect your own domain name. It includes a Webnode link in the footer.
$5.95- Min Good solution for smaller projects that need professional email. It still shows a Webnode ad.
$11.95- Standard The ideal plan for professional and bilingual websites. Ad-free.
$19.95- Profit For big sites that need up to 5 GB of storage, 100 email accounts, and multilingual sites.
WEBNODE PROS:-
Easy user interface
Free website option for simple websites
HTML/CSS coding available
Hundreds of basic templates to select from
Inclusive Images and media
Supports 20 languages
Good search optimization
WEBNODE CONS:-
Easy user interface
Free website option for simple websites
HTML/CSS coding available
Hundreds of basic templates to select from
Inclusive Images and media
Supports 20 languages
Good search Optimization
FEATURES OF WEBNODE FREE WEBSITE BUILDER:-
HTML EDITOR:- Allows you to add other widgets and tools.
STORAGE SPACE:- Webnode offers different plans that have different storage limits 100MB to 5GB. There is a bandwidth limit (1 GB, 3 GB, 10 GB, and unlimited) for most plans (Limited, Mini, and Standard).
BACKUPS AND RESTORE:- Webnode provides you to restore your website to a previous version. However, this is only included in the Standard (up to 5 backups) and Profi (unlimited backups) plans.
CONTACT FORM:- It's pretty good. Advanced form fields such as date pickers or drop and down menus are available. Users can also upload files.
SECURITY AND PASSWORD:- Users can have their own password and username to admit exclusive content. This is only available for the Standard and Profi plan.
SEO:– Webnode generates a sitemap automatically. It's enough for most users. Customize title tags, meta-descriptions, and URLs.
PROVIDES YOU OWN DOMAIN:- You can Register a domain via Webnode or re-direct your existing domain. The plans Mini and higher include a free domain for the first year. SSL encryption is included in all plans so your site will run on https.
MULTI-LANGUAGE SUPPORT:- users can create websites in various international languages. This helps in reaching their global target market as well as for the localization for certain geographies. Customer can better understand the product that users sell or the services they render.
WORDPRESS FREE WEBSITE BUILDER:-
3.
WordPress is the most popular free website builder platform. WordPress is actually 100% free. WordPress is an open-source software which means it is free for everyone and anyone can download or install it. WordPress is extremely flexible which is the main reason why it is a popular choice to make a website. You can use WordPress to build or make any kind of website imaginable. WordPress gives the opportunity to start a blog, Make a small business website, create an online store, sell online courses, run a marketplace, and more.
PROS OF USING WORDPRESS:-
WordPress is a free website builder and gives you complete control over your website. WordPress allows you to move your website anywhere you want. You genuinely own and control all your website files and data.
WordPress provides you access to a huge collection of extensions, add-ons, and plugins to extend your website. This immense access to professional applications allows you to make anything you want.
WordPress is super easy to customize with thousands of website designs and templates to choose from. Each of them comes with different customization options, allowing you to create truly unique websites. It makes website building easy and uncomplicated.
WordPress almost has all popular third-party tools already have integrations available for it. So your email marketing software, SEO tools, CRM software, and payment gateways will work with WordPress.
You can make your website super fast and use all the neat SEO best practices to bring new users.
CONS OF WORDPRESS:-
WordPress is not completely prefect. It also have some disadvantages:-
WordPress does not come with a built-in drag and drop website builder. It takes some time for most beginners to get familiar with it and learn the basics. You can use one of the popular drag and drop page builder plugins for WordPress free website builder.
You do not need to learn coding to use WordPress free website builder. Although, some basic knowledge of HTML and CSS will make things easier. Most beginners obtain these basic skills as they use WordPress.
You are in charge of your website. This means you are also responsible for security, making backups, and installing updates. You can automate all these tasks, but they would still require your attention unless you're using one of these managed WordPress hosting companies.
FEATURES OF WORDPRESS FREE WEBSITE BUILDER:-
SIMPLICITY:- WordPress simplicity makes it possible for you to get online and get publishing, quickly. Nothing should get in the way of you getting your website up and your original content out there. WordPress free website builder is built to make that happen.
PUBLISHING TOOLS:- WordPress free website builder makes it easy for you to manage your content. Create drafts, schedule publication, and look at your post revisions. It makes your content private or public, and secure posts and pages with a password.
FLEXIBILITY:- With WordPress free website builder, you can create any type of website you want: a blog, photoblog, magazine or news website, an online community, even a network of websites. You can make your website beautiful with themes, and extend it with plugins. Even it allows you to build your own application.
PUBLISH WITH EASE:- You can create posts and pages, format them easily, insert media, and with the click of a button your content is live and on the web. If you're ever created a document you're already a whizz at creating content with WordPress free website builder.
MEDIA MANAGEMENT:- Picture speaks more than a thousand words, which is why it's important for you to be able to quickly and easily upload images and media to WordPress free website builder. Drag and drop your media into the uploader to add it to your website. Add alt text and captions and insert pictures and galleries into your content.
USER MANAGEMENT:- Administration manages your site, the editor works with content, authors and contributor write that content, and subscribers have a profile that they can manage. This lets you have a variety of contributors to your website, and let others simply be the part of your community.
BUILT-IN COMMENTS:- Your blog is your home, and comments provide a space for your friends and followers to engage with your content. WordPress comment tools give you everything you need to be a forum for discussion and to moderate that discussion.
SEO (SEARCH ENGINE OPTIMIZED):- WordPress is optimized for search engines right out of the box. For more fine-grained SEO control, there are many SEO plugins to take care of that for you.
USE WORDPRESS IN YOUR LANGUAGE:- WordPress free website builder is available in more than 70 languages. You can make your site in your language.
CUSTOM CONTENT TYPES:– WordPress free website builder comes with default content types, but for more flexibility, you can add a few lines of code to create your own custom post types, metadata, and taxonomies.
PLUGIN SYSTEM:– The WordPress APIs make it possible for you to create Plugins to expand WordPress. WordPress free website builder extensibility lies in the thousands of hooks at your disposal. Once you have to build your plugin, we've even got a plugin repository for you to host it on.
THEME SYSTEM:- You can create WordPress free website builder themes for clients, other WordPress users, or yourself. WordPress free website builder provides the extensibility to create themes as simple or as complex as you wish.
FREEDOM:– WordPress free website builder is licensed under the GPL which was created to protect your freedoms. You are free to use WordPress in any way you choose: modify it, distribute it, use it, install it. Software freedom is the footing that WordPress is built on.
EASY INSTALLATION AND UPGRADES:- WordPress free website builder has always been easy to install and upgrade.
IMPORTERS:- WordPress comes with importers for bloggers, live journal, movable type, type pad, Tumblr, and WordPress.
WEEBLY FREE WEBSITE BUILDER:-
4.
Weebly is an amazing accessible website builder that lets you create a great looking site without having to write a single line of code. Its drag and drop editing tool makes light work of creating a web presence for your project, hobby or small business, even if you are a complete beginner.
PROS OF WEEBLY WEBSITE:-
SPEED AND SECURITY:- Weebly provides hosting for all the websites that are built on their platform. They have fast loading speeds. Their websites are optimized for their own hosting. Weebly takes care of security against hackers and spam. The cost is bundled with pro and free accounts, so it's a solid value-add.
OVERALL PRICING:– Weebly provides you their own subdomain for free with no expiration. Overall pricing is very competitive not only compared to other all-inclusive website builders but also with buying your own hosting. The pro plans of the Weebly website adds solid features and still stays under $12 per month.
SITE BUILDING PROCESS:- One advertised advantage of using all-inclusive website builders is that you won't have to write HTML or any CSS coding. There is a drag and drop feature that actually works.
ONBOARDING AND EDUCATION:- Weebly builds in solid onboarding and education not only via email drip sequence but also via little info buttons built with their platform.
CUSTOMER SUPPORT:- For free account users, Weebly offers an email option and a well-done knowledge base. For paid account users, Weebly offers email, chat, and phone. With an all-inclusive platform, customer support is able to troubleshoot and fix any issue of the user.
WEBFLOW website builder:-
5.
Webflow attempts to simplify the process of web design by enabling you to design and develop at the same time. Webflow is an in-browser design tool that gives you the power to design, build, and launch responsive websites visually. Webflow website builder is basically an all in one design platform that you can use to go from the initial idea to ready to use the product.
PROS OF WEBFLOW FREE WEBSITE BUILDER:-
Everything about Webflow is amazing. The interface is clean and easy to learn (they also have more than 100 video tutorials on how to use Webflow).
The code is super clean and exportable, the site is responsive with the ability to manage/rearrange/save content for each device and customization is top-notch of Webflow.
Webflow is faster and cheaper than more popular solutions like WordPress, and with the possibility to work on it without coding knowledge.
Great level of design customization without having to know code.
Excellent range of templates, suitable for e-commerce and dynamic content.
CONS OF WEBFLOW WEBSITE BUILDER:-
Relatively difficult to use for a website builder, especially in comparison with Wix and Godaddy website builder.
Expensive plans, with prices ranging from $12/month to $212/month.
They do not provide phone support and no live chat option.
The worst plan of Webflow is his learning curve, it takes a long time to learn how to use and manipulate it, but after this, it is easy to use. Another annoying bad thing in Webflow is you get stuck to his host.
Webflow would be crucial in order to approve the project and values with the board team. Another problem is the lack of plugins compared to WordPress.
FEATURES OF WEBFLOW FREE WEBSITE BUILDER:-
PARALLAX SCROLLING, ANIMATIONS, AND INTERACTIONS- Design is something Webflow clearly values a lot. Webflow is keeping with modern web trends, there's a whole bunch of quirky movements you can add. Parallax scrolling, multi-step animations, and micro-interactions and just a few of really amazing things you can create with Webflow.
SECURITY AND BACKUPS– Webflow takes care of security very seriously. It also provides you with automatic backups- so that you can restore your site to the last save point, should something go wrong- Webflow also comes with a free SSL certificate. This will help you to protect your site and shows visitors your site can be trusted with their personal information.
SEO CONTROL– Search engine optimization (SEO) is the process of tweaking your site's content to help it appear higher in the results pages of Google and Bing. Most of the platforms allow you to add/edit metadata, create image alt text, and target keywords. Webflow goes one step further, offering automatically generated sitemaps and customizable 301 re-direct.
MULTIPLE PAYMENT OPTIONS– Webflow accept standard credit and debit card payments through Stripe, Webflow also lets you accept apple pay and PayPal.
FACEBOOK AND INSTAGRAM INTEGRATION– Sync products to your Facebook store and Instagram shop. Not only does this let you cross-sell between your website and social channels, but it also allows you to run smarter marketing campaigns.
AUTOMATIC TAX CALCULATIONS– Webflow will automatically calculate the sales tax and VAT owed and add it on. This can save your hours of time inputting different tax brackets and amending VAT costs.
6. CARRD WEBSITE BUILDER:-
Carrd is a decent website builder. Carrd is free to use, but you're limited to 3 sites, 100 elements, standard images and videos, and a carrd.co subdomain. Carrd lets you build one-page sites for pretty much anything, whether it's a personal profile, a landing page to capture emails, or something more elaborate. It's simple, responsive, and totally free.
PROS OF CARRD WEBSITE BUILDER:-
Carrd website builder is the simplest and easiest website builder.
It provides a huge range of customization available for every element.
Its plans start with domain only $19/y.
Carrd website builder is a beautiful, simple design for personal.
Intuitive, nice templates, perfect amounts of customization, great built-in animation.
Carrd website builder is an almost free website builder as it provides flexible design and almost free ($19/year for 10 pages).
Easy to use, does not distract with too many features, takes Mobile into account, great customer service.
CONS OF CARRD WEBSITE BUILDER:-
It provides limited flexibility with images and blocks.
It does not have an alternative out there.
Inability to export the created site to get the HTML and supporting files so one can host it on their own domain.
It would be nice to able to put text over image blocks or behind columns.
No e-commerce features.
FEATURES OF CARRD FREE WEBSITE BUILDER:-
Premium URLs
High-quality images
Unlimited elements
Pro templates
Site icons
3 sites
No branding
Large images and videos
JIMDO WEBSITE BUILDER:-
7.
Jimdo offers the cheapest way to make an ad-free website, but you certainly get what you pay for. Jimdo is a German website builder and all in one hosting solution, designed to enable users to build their own website without any web design experience. You can create your free website with Jimdo website builder.
PROS OF USING JIMDO WEBSITE BUILDER:-
Unlimited storage space on a business plan or higher.
It provides cheaper to make your website advertisement free.
They provide a generous free plan is available.
You can edit the HTML and CSS of your site.
All templates are responsive.
Jimdo is a well-established company with a large customer base, which makes it likely that the company will regularly update its offering and is less likely to fold.
There is a good selection of mobile apps available for managing your site on the go. Basically you can build your website on mobile also.
Jimdo access you can switch between templates quickly and easily, without losing content.
It is easy to use, especially for those without any previous experience of website building.
CONS OF USING JIMDO WEBSITE:-
They do not provide restore options.
Editing and arranging elements on your website can feel clunky.
The designs of templates are not that good and have limited choice.
E-commerce functionality is not as professional as that provided by other solutions, especially where tax rates and drop shipping are concerned.
You can't have multiple contributors to a Jimdo site.
FEATURES OF JIMDO Free WEBSITE BUILDER:-
DOMAINS– Jimdo offers a free custom domain for one year on any of its premium plans. The annual cost of renewing a Jimdo domain after a year is $80- the highest of an anything website builder.
SEO- Search engine optimization(SEO). Jimdo comes with some handy tools to help give your website that ranking boost. It allows you to edit meta titles and descriptions, customize your URLs, and add alt text to images. Jimdo even supports third-party apps that will help with your site's SEO.
HELP AND SUPPORT:- Jimdo offers support via email, social media, its knowledge base, and FAQ sections. Its knowledge base in particular is useful. It comes with a mixture of text, images, and videos to help solve your problem.
CONTACT FORM– Fields are fully customizable with Jimdo form builder. You can also edit the confirmation message.
PASSWORD PROTECTED AREAS– It provides great security to protect your site or individual pages. Depending on your Jimdo plan it is possible to create several password-protected areas with different passwords.
BLOG– It's a little bit complicated to set up a blog on Jimdo. Includes all the standard blog features such as trackbacks and pings, but no categories.
E-COMMERCE– the store includes a range of payment options and even has its own order management system. The PRO plan allows you to put 15 products on your site, business doesn't have a limit.
DEPTH OF NAVIGATION– Two sub levels possible. Another level would be nice.
Monetization– Using banners and /or Google AdSense for example.
STORAGE SPACE– For a PRO plan it gives you 5 GB. Jimdo's Business offers unlimited storage. With Jimdo you don't require any additional hosting contract.
BACKUPS AND RESTORE– Unfortunately, Jimdo's website builder does not provides you this feature. It is not possible to create a backup or restore your content.
ADD HTML CODE– It allows you to add other widgets and tools.
YOUR OWN DOMAIN NAME– All paid plans include a free domain. For the first year. Afterward, it will cost you $20/ year.
8.STRIKINGLY FREE WEBSITE BUILDER:-
Strikingly is kind of the new kid on the block in the website builder market. The website builder's focus is on creating a single-page website without any knowledge of coding skills. Strikingly is a website builder that allows the users, with little or no development experience, to create a mobile-optimized website within minutes.
PROS OF USING STRIKINGLY WEBSITE BUILDER:-
EASE OF USE- It's not complicated to create a website with strikingly. The editor is a drag and drops solution which makes it really beginner-friendly. Coding skills are not required.
SINGLE PAGE FOCUS- The editor is great if you want to create a slick-looking single-page layout.
BEST IN CLASS SUPPORT– Strikingly with their fast, friendly, and efficient help center, strikingly came out 1st in our support test.
CONS OF USING STRIKINGLY WEBSITE BUILDER:-
SEO– Generally you can optimize basic stuff like your title or meta description, but it's very difficult to make a single page rank well. If SEO is important to you, you'll have to use their most expensive plan (Pro) to be able to use multiple pages.
LIMITED FREE VERSION– It won't provide features like adding your own code are not available.
EXPENSIVE– The plans without striking ads are the pro plan. It's quite expensive compared to other website builders.
FEATURES OF STRIKINGLY WEBSITE BUILDER:-
DEPTH OF NAVIGATION– If you want to have more than one level, you have to upgrade to their pro plan. It allows you to add a drop-down menu.
YOUR OWN DOMAIN NAME– It does not provide you the free domain you have to buy a domain for $24.95/ year or connect an existing one in any paid plan. We recommend to buy the domain somewhere else (e.g. name cheap) since this is generally much cheaper.
MONETIZATION– It is possible with paid plans only since you can't add external code to the free plan.
WIDGETS– They provide you a small app market is available. If you want to add a new feature via HTML, you'll need a paid plan. They don't have a simple picture gallery.
BLOG– Even though it's not really common, you can add a blog to your one-page layout. The articles that open up on a page with a different design. Not a good option for blogging.
CONTACT FORM– The contact Form provides fields for name, email, phone, message, and a submit button. You cannot add additional fields, which is a disadvantage.
PASSWORD PROTECTED AREAS– You can only protect your website with a password in the pro plan. Strikingly also features site membership that allows your visitor to sign up to view member-only content. You can even charge the audience a subscription fee for being a member of PRO Plant and above.
NEWSLETTER TOOL– They also provide a simple newsletter tool. VIP users can setup up to 10000 emails per month to 2000 different email contacts. And you can also use an external newsletter service.
STORAGE SPACE– There's no webspace limitation but you can only add up to five sites max. And it depends on the plan u have picked up. You can also add special pages like terms and conditions privacy policies etc.
XPRS website builder:-
9.
XPRS is a new website builder from IM creator. XPRS website is created by stacking sections on a web page. The highlight of the app is you can easily copy sections and paste them on another page. It was developed as a simple Drag and drop website builder that allows businesses and individuals to establish cloud-based websites and online stores without being fluent in code. XPRS is the very definition of a simplified website builder for the non-techie masses. XPRS is a solid website platform and brings easy, fun website building to those for whom a website is a tool to achieve greater things, not a precious creation to be endlessly fussed over. XPRS offers a free option and a more fully-featured premium subscription. It gives a Free URL in the form of helloxprs.com.
PROS OF USING XPRS WEBSITE BUILDER:-
Very easy to use
mobile responsive
numerous template
customizable contact forms
CONS OF USING XPRS WEBSITE BUILDER:-
Limited blogging
tool basic templates
cannot undo your edit
overcomplicated pricing
FEATURES OF XPRS WEBSITE BUILDER:-
BLOG– XPRS blog is not so much a blog as it is a system that lets you quickly add image and text fields to your website. XPRS blog is just a means of arranging the text and image you decide to input. This do not provide a platform for blogging.
E-COMMERCE– XPRS delivers e-commerce to its users. Just add a "store" stripe to your page, and you will get an online store Prepopulated with content, and from there you can swap out images, descriptions, and prices.
FORM BUILDER– XPRS'S form builder is workmanlike but flexible, and shouldn't hinder you in reaching out to your client. They provide you 13 different contact form templates and you have to choose from there, you can add as many fields as you wish, label them, mark them as mandatory, etc. They do not provide the option to connect the Form builder to Mail Chimp or any similar service.
TEMPLATES– XPRS's templates are not exactly groundbreaking, but considering how easy it is to swap out the existing contract for your own, the basic simplicity of the template can be seen as assent and not a hindrance. Their all XPRS templates are mobile responsive and will leave you well equipped to handle traffic from the kids these days.
MOBILE EDITOR– XPRS'S mobile editing app is something of a disappointment. It allows you to edit the existing content I'd already placed on my site using the desktop editor, but adding new apps or rearrange existing content stripes.
CUSTOMER SUPPORT– XPRS offers customers support via a knowledge base, a single tutorial video, an FAQ, and an email ticketing system. XPRS has a knowledge base and FAQ could have been a bit more comprehensive.
Godaddy website builder:-
10.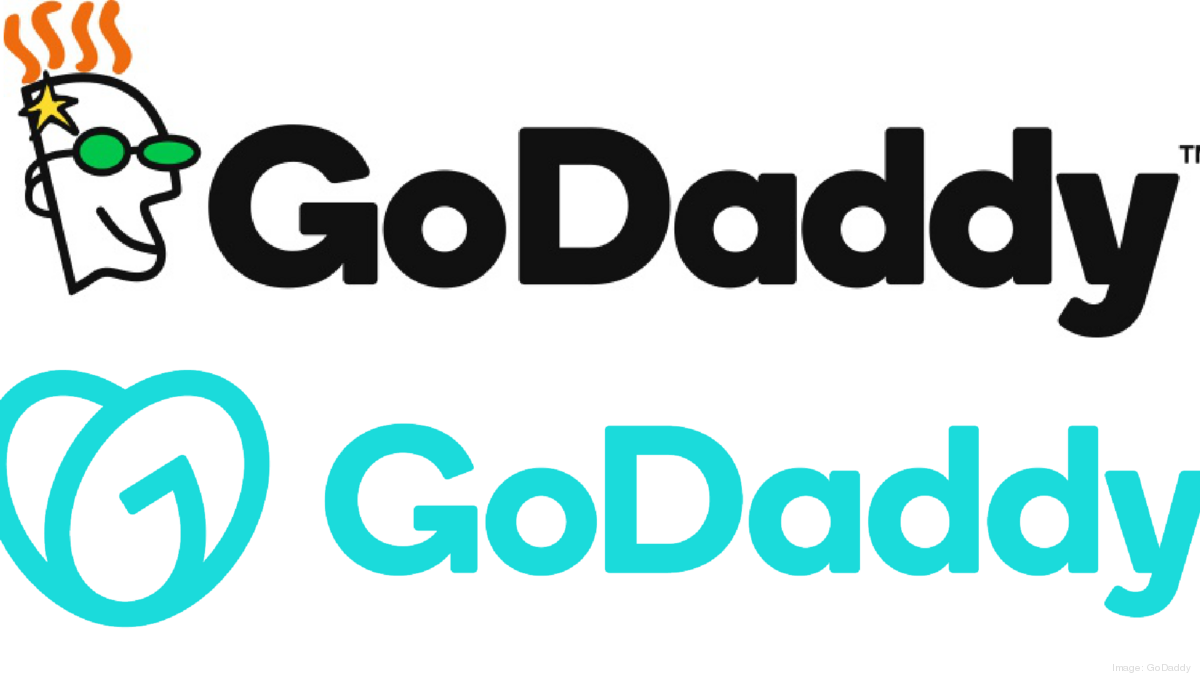 Godaddy is an extremely popular website builder. The company offers a ridiculously low price for hosting and a 1month free trial for its custom site builder. It makes web design easier than you have ever imagined. GoDaddy's website builder is simple— often too simple. It has extremely limited customization options and feels cookie-cutter.
PROS OF USING GODADDY WEBSITE BUILDER:-
You can create a website and get it live in a matter of minutes
It's super easy to use
Its pricing plans are very cheap in comparison to some competitors
More than 300 themes and templates
Hosting is only $1
Intuitive interface and helpful tools
CONS OF USING GODADDY WEBSITE BUILDER:-
Not much creative freedom available
Lack of depth to some of its features
Sites aren't as visually appealing as other website builders'
The designs are very basic
You can not switch between themes
No password protected is available
Their uptime guarantee is not great
FEATURES OF GODADDY WEBSITE BUILDER :-
DOMAINS– Godaddy is one of the largest domain registrar in the world, and setting up a domain with them couldn't be easier. Pricing starts at $9.99 (VAT not included) to purchase a domain for 1 year but if you opt for 2 years or more, the 1st year only costs $0.01.
SECURITY– SSL (secure socket layers) security is included with all Godaddy packages. SSL security establishes a link between a web server and a browser to ensure all data passed between the two remains private and integral. Godaddy also offers a 99.9% uptime guarantee and full network redundancy.
BACKUPS AND RESTORE– You can create and restore backups whenever you wish.
PASSWORD AND PROTECTED AREAS– There's a membership feature available, but no password protection for different pages. It's also possible to hide pages from the navigation.
NEWSLETTER TOOL– Godaddy offers an integrated newsletter solution for email marketing. Not reviewed.
ADD HTML CODE– HTML and JavaScript can be added through their dedicated HTML-Element.
STORAGE SPACE – There is no web space or bandwidth limit. It's possible to create up to 999 pages.
SUPPORT FOR CUSTOMER– A knowledge base with many introduction videos will help with your first steps. Woefully, they mix all of their products together in the support pages, which can be very confusing. While it's great that there is 24/7 support available, we didn't always find it very useful. Phone support felt outright sales sometimes, offering to switch our plan to yearly payments or trying various upsells on us.
BLOG– There's a simple blog feature available, but it doesn't support RSS. This means readers can't subscribe to your feed. Also, it's not possible to add tags or different authors. Even worse, you can't edit any SEO settings separately. Alternatively you can load an external blog (e.g. Tumblr) into your website.
SEO– The SEO Wizard takes you by the hand and lets you edit all SEO relevant areas, like page title and description. The order of headlines doesn't make too much sense though and there's no way to change this. Not perfect for Google.
MONETIZATION– Its possible to add google AdSense.
Team DATASERVERMARKET Reviews
You will find updated and exact information on the best Free Website Builder. I hope this will help you in making decisions about selecting a website builder that is best for your business.
Some of the Web Hosting Services which we recommend our user family :
For Discount and Offers CLICK HERE
Hello readers, Check out our Discount Offers and Coupons.
In our upcoming blogs, we discuss the benefits of dedicated Hosting. Also our personal Review over the best services you can look forward to. In this blog, we understood the best website builder, and there uses in different aspects of working type.
Share and comment on your valuable feedback which we weren't able to include in our Blog. Your comments provide value to us. It makes us more energetic and we try our best to give value to our Dataservermarket family.